Regular price
Sale price
$26.00
Unit price
per
SALE
Sold out
No Antibiotics

All Natural

Humanely Raised
Avg. 3-4 lbs - Serve 4-5 people
Around our house, we've got a Sunday tradition of roasting one of these chickens (sometimes 2!) for dinner. Not only do we get a wonderful Sunday dinner, but the leftovers are used for a few days afterward for lunches and dinners.
Make no mistake - these are not your supermarket, factory-farmed chickens. Your family and guests will discover the slightly sweet and savory flavor of real chicken, raised naturally, without antibiotics or growth hormones. 
We source our chickens from our friends at Common Wealth Poultry in Gardiner, Maine. In turn, Commonwealth gets its chickens from family farms in New Hampshire and Pennsylvania where they have close, long-term relationships.   
These  Whole Chickens are perfect for roasting, grilling, or frying, and are guaranteed to be tender, juicy, and full of flavor. Whether you're an experienced chef or just learning to cook, our chickens are easy to prepare and versatile enough to be used in a wide range of dishes.

View full details
- Charlotte Moore Burlington, VT
- Lenaye Marsten Wells, ME
- Alex DiBacco Beverly, MA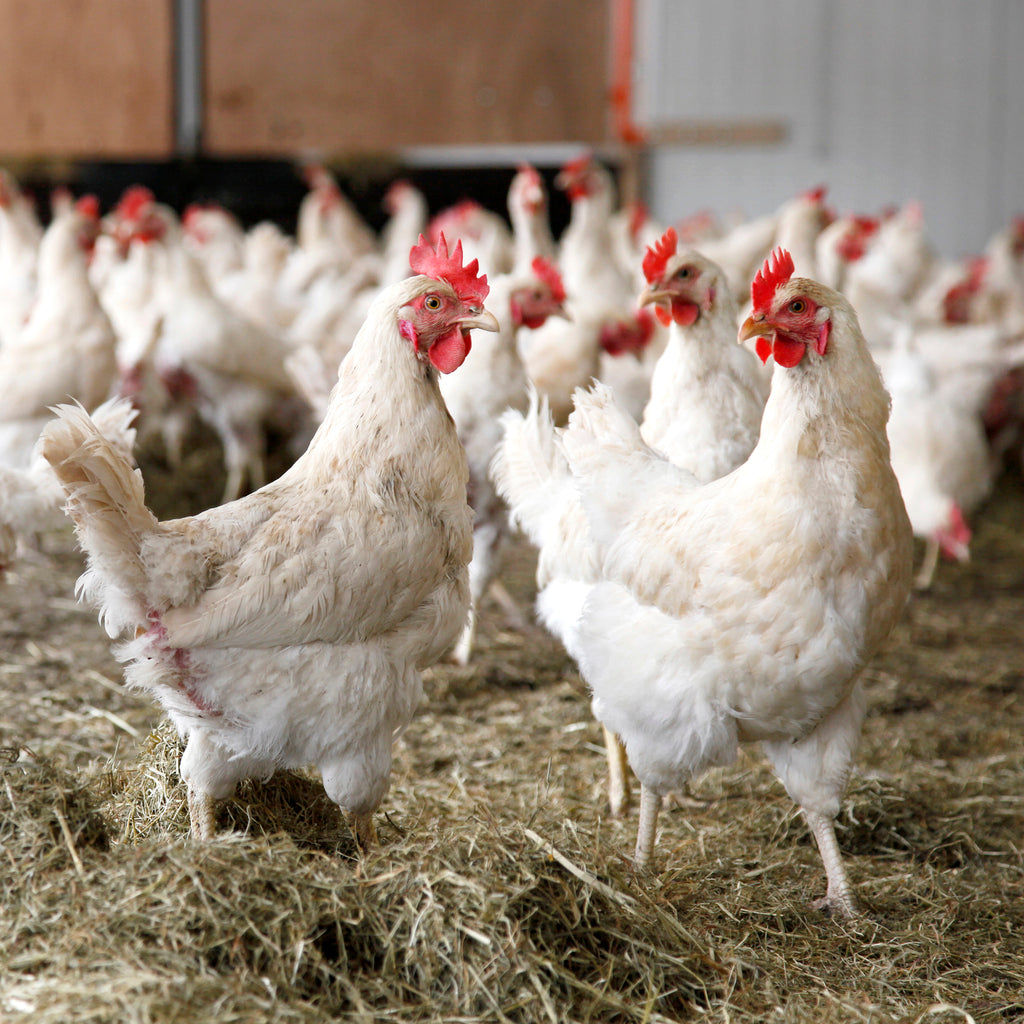 More Than Just Great-Tasting Chicken