WHY BUY MEAT FROM HEARTSTONE FARM?
Ethically Raised, REMARKABLY DELICIOUS
Meat You Can Trust: We guarantee premium quality, ethically raised meat that stands apart from grocery store options.
From Our Farm To You: We raise our own cattle - and we partner with neighbor farms for our pork and poultry. Your meat comes from the farmer, not a far-away factory farm.
The Way Nature Intended: No antibiotics, no growth hormones - we raise our animals on their natural feed in their natural habitat.
Local Excellence: Based in Maine, we're proud to serve 16 states in the Northeast US, connecting consumers with local, sustainably raised meats.
CHOOSE WHAT'S IN YOUR BOX (CHANGE ANYTIME!)
how the farmer dan meat box SUBSCRIPTION works
Over 6,000 5-star reviews
"Everything was frozen nicely on arrival. Easy to change my subscription box and great reminders before it comes. Very happy with Heartstone Farm."
- Michael Gilmore, Maine
"Excellent quality meat, packaged with love & care. Helping me with my grass fed carnivore based diet!"
- Shane Thibault, Biddeford, Maine
"Hands down the best-tasting beef I can find. All their products are hand-packed and shipped frozen in excellent recyclable packaging."
- Rob Johnston Bethany, Conn
change, skip or cancel anytime
Subscribe today - start saving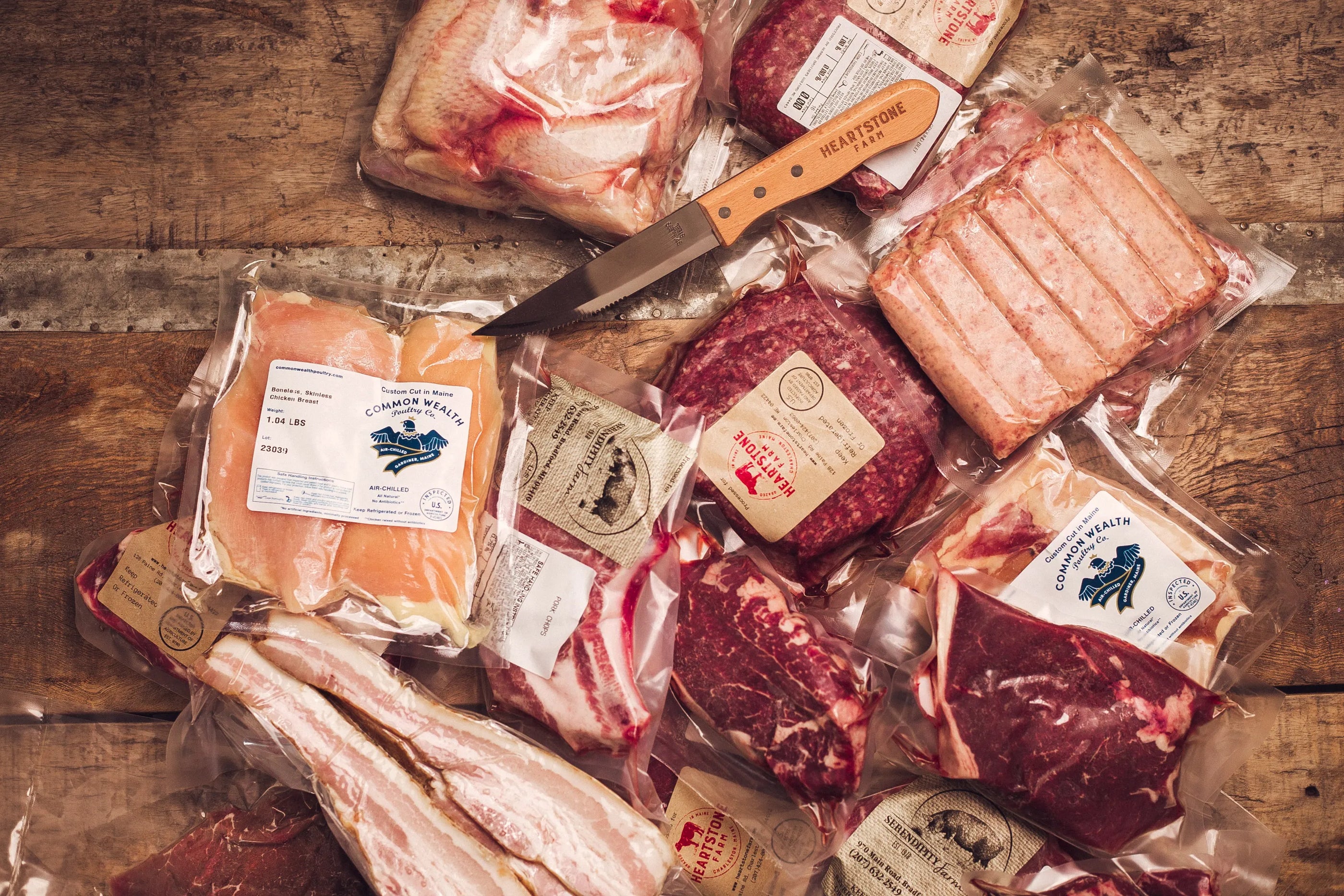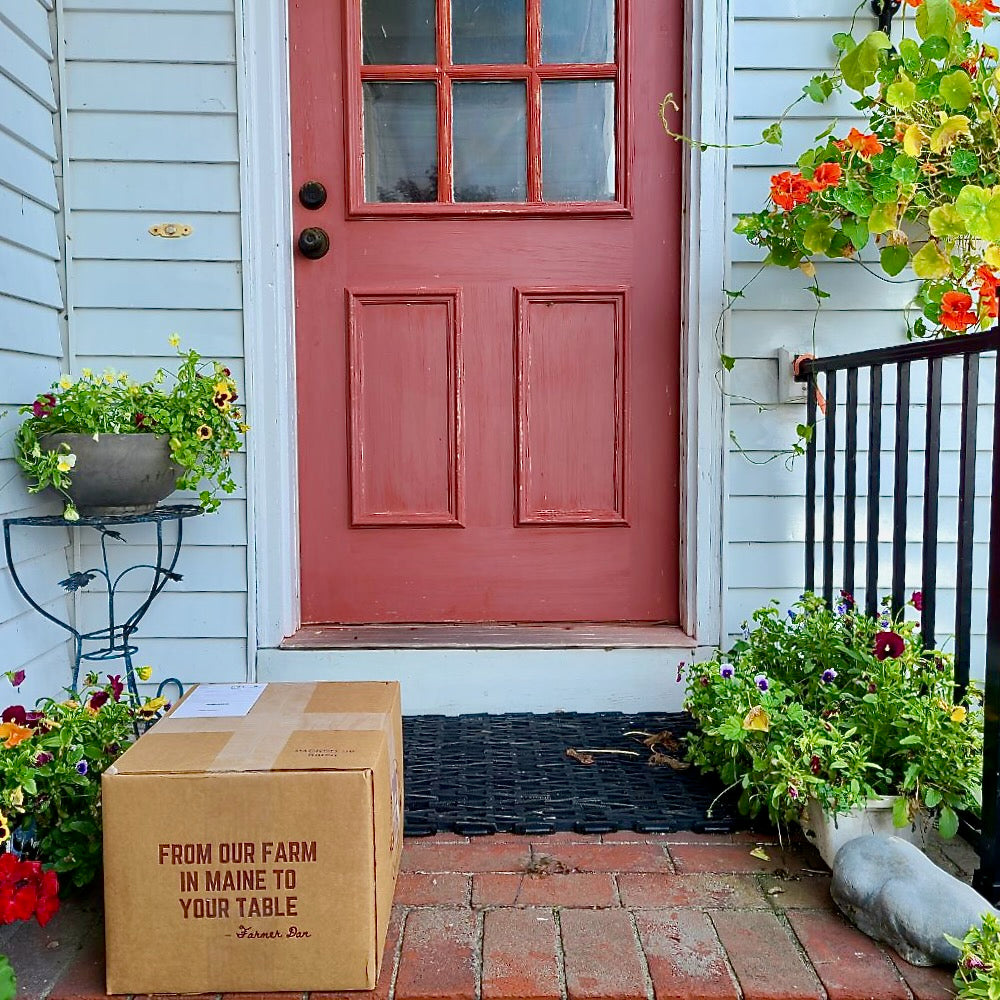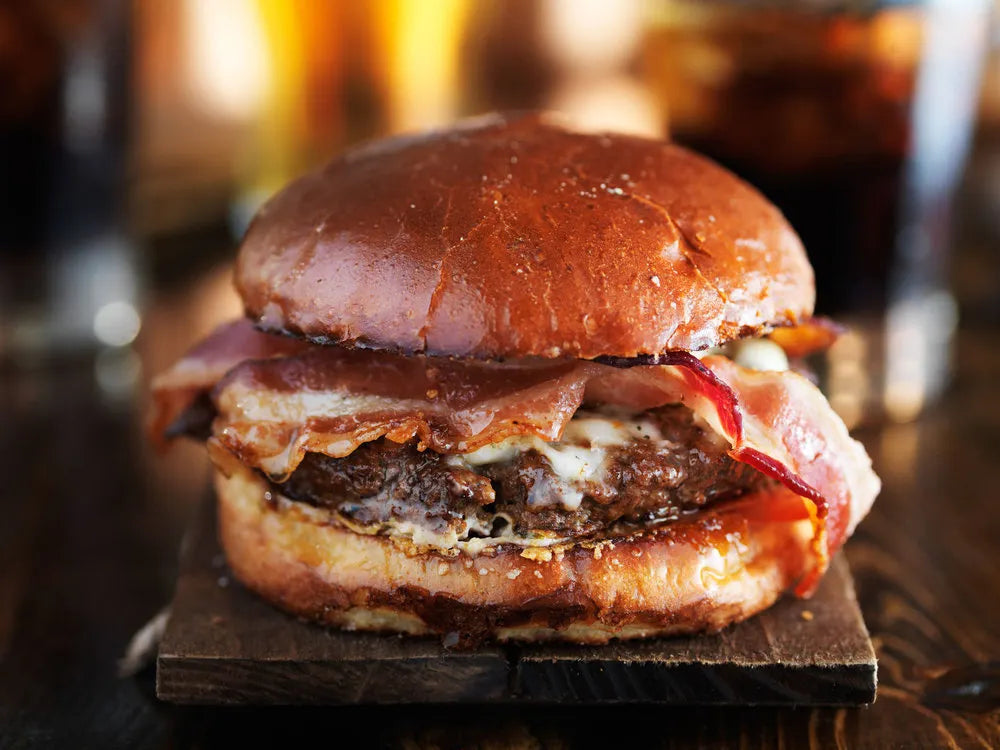 FREE Ground Beef For a Year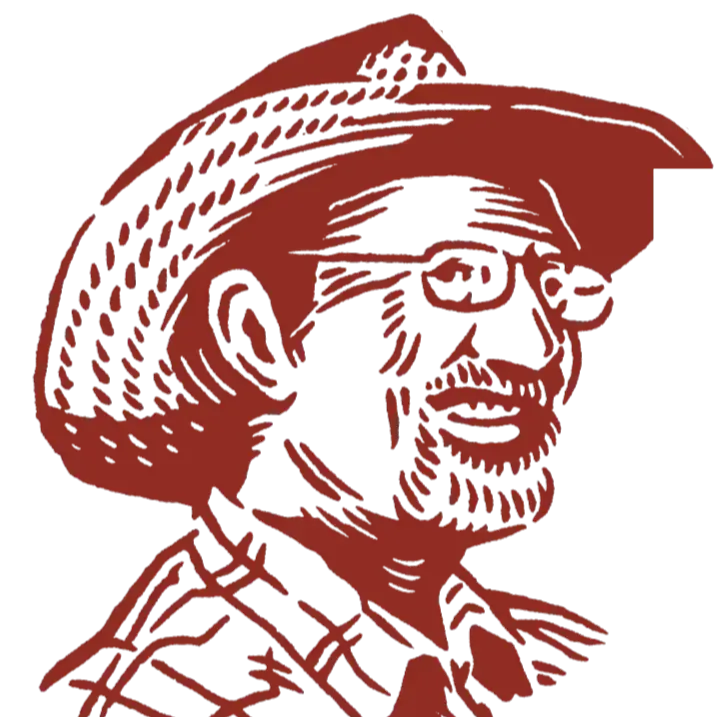 i guarantee your satisfaction
I personally guarantee your satisfaction with your order. If - for any reason - you are not happy, contact us and we'll make it right - either with a replacement or a refund.
FAQs for the farmer dan meat box