ALL NATURAL PASTURE-RAISED BEEF, PORK AND CHICKEN
From our farm in Maine to your home in new hampshire
Discover the best-tasting, healthiest grassfed beef, all-natural chicken, and pasture-raised pork - from our farm in Maine to your home in New Hampshire
From our farm in Maine to your home in Mass.
ALL NATURAL PASTURE-RAISED BEEF, PORK AND CHICKEN
Discover the best-tasting, healthiest grassfed beef, organic chicken, and pasture-raised pork - from our farm in Maine to your home in Massachusetts
FREE DELIVERY TO MASSACHUSETTS
ALL-NATURAL meat
delivered to your home in new hampshire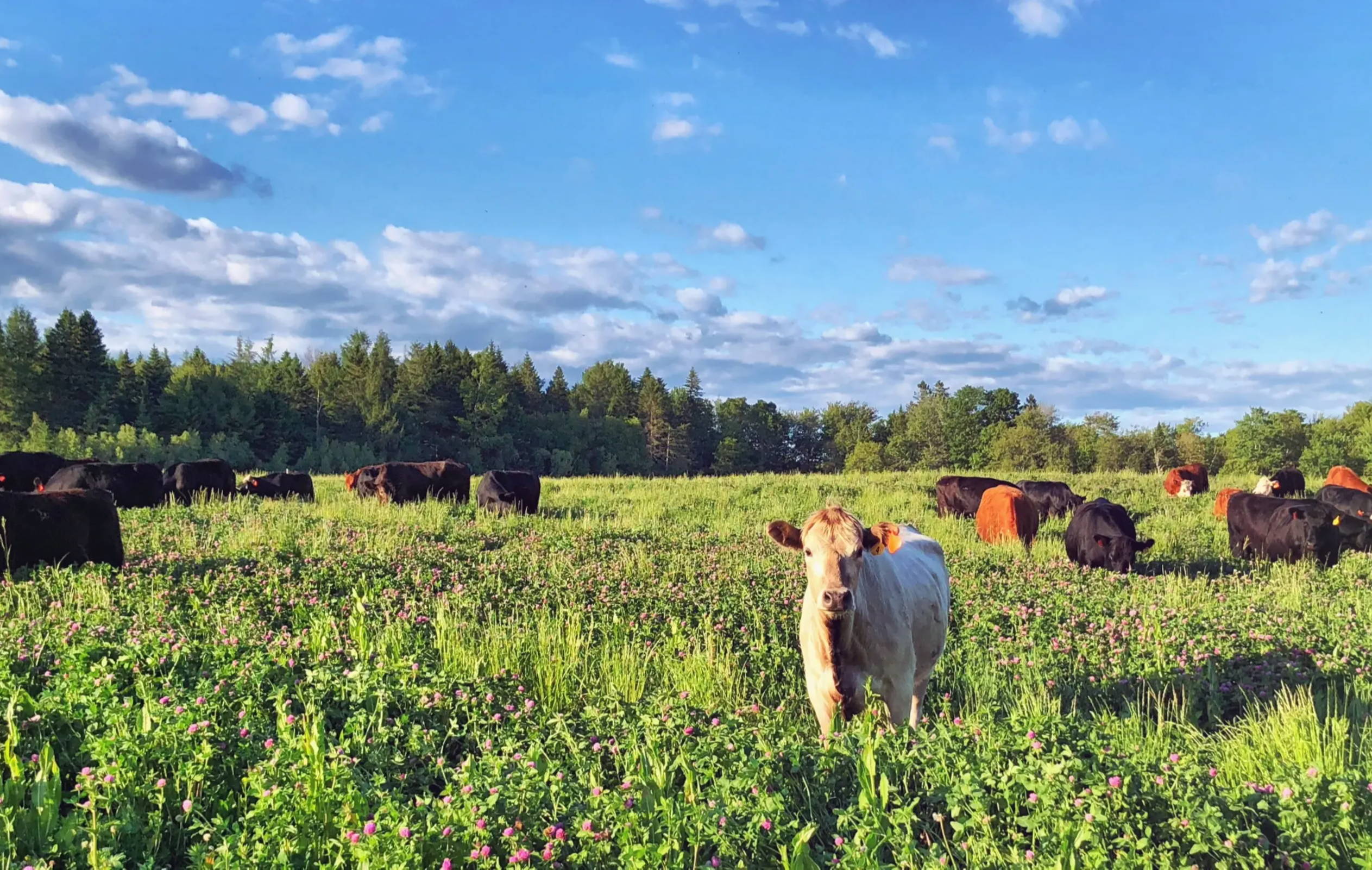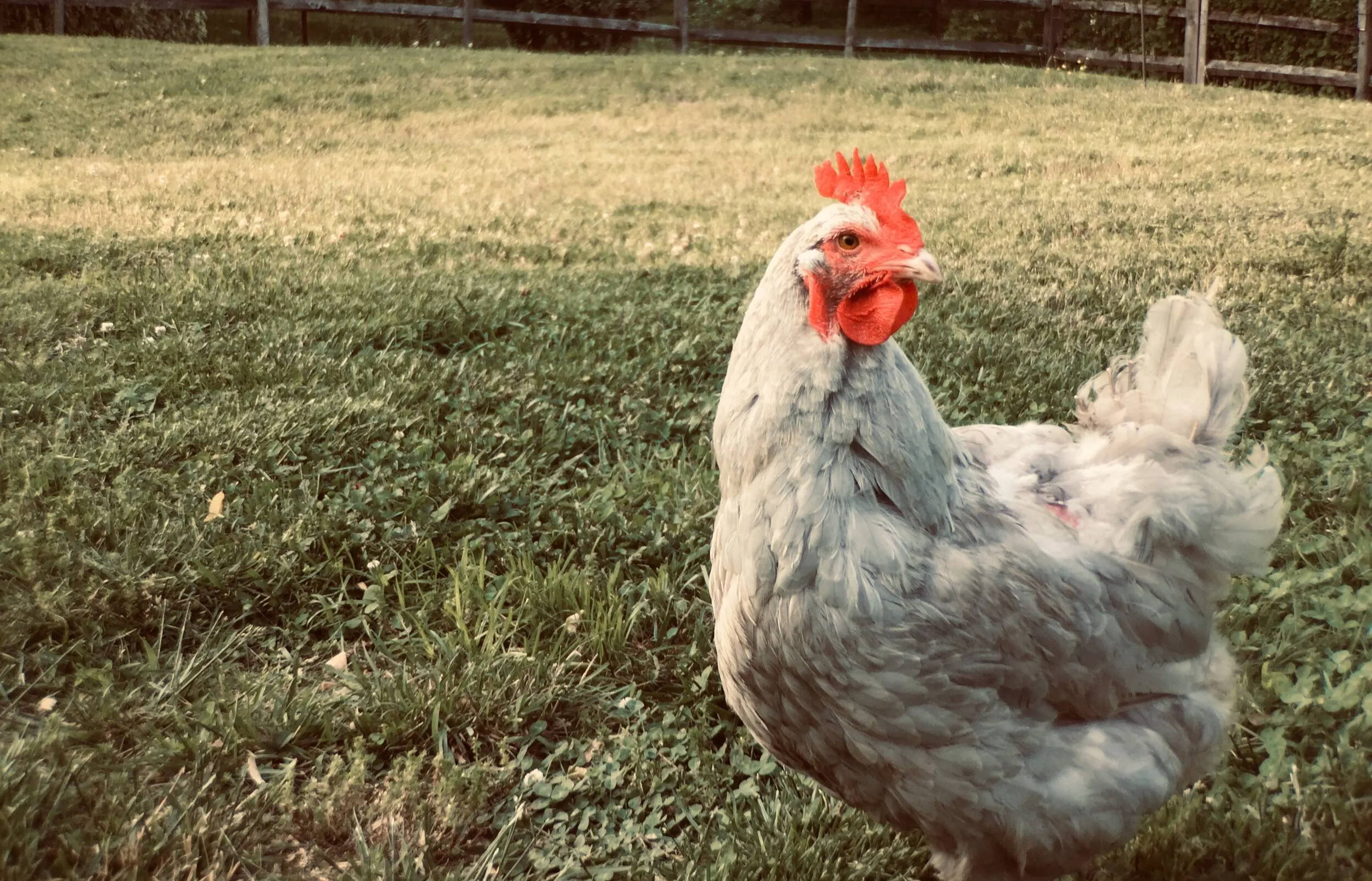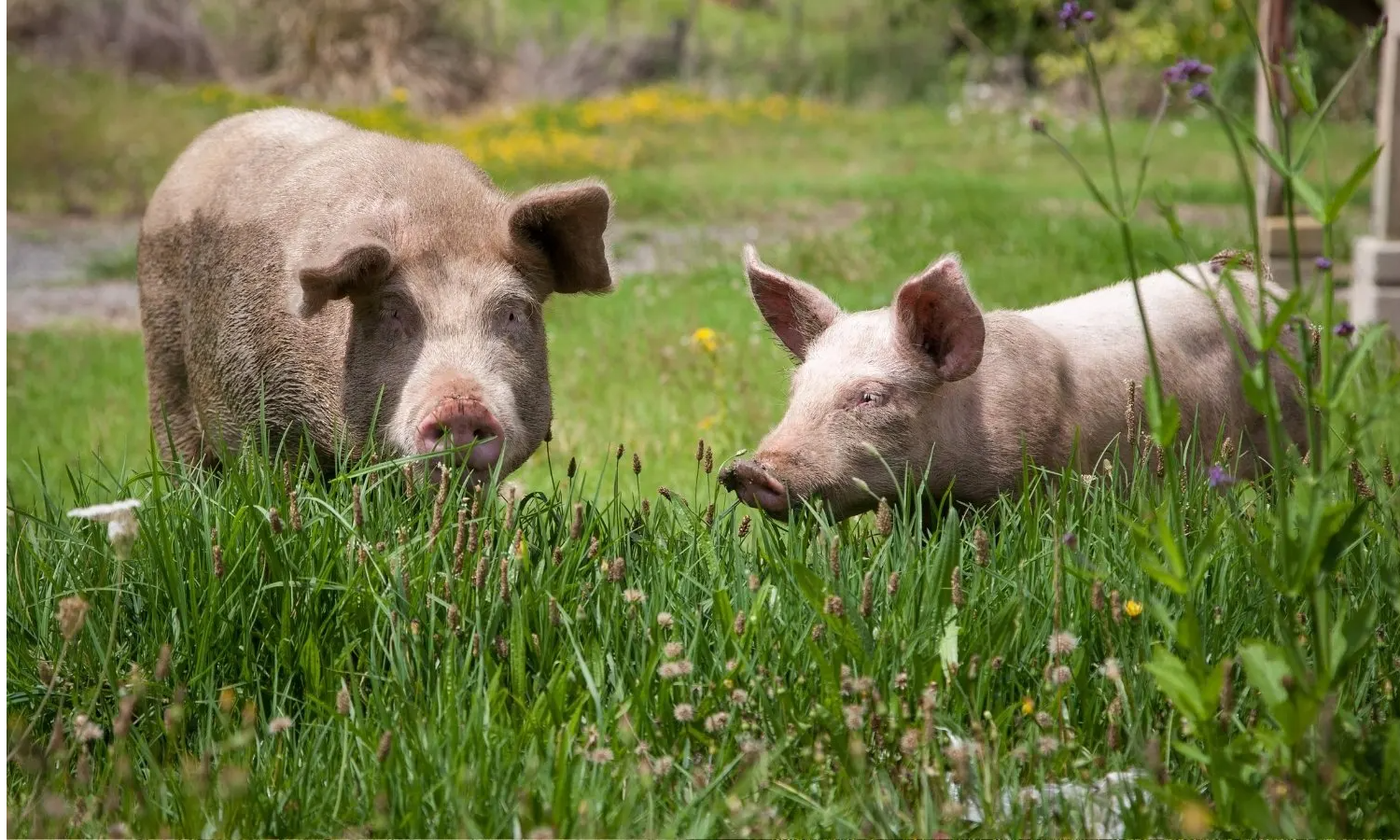 A Message to new hampshire customers From Farmer Dan
We might be 3 hours north of Portsmouth - but we think of New Hampshire as being in our backyard! (After all, before I started farming, I spent 10 great years living in Keene!) Every week we deliver our grassfed beef, chicken, and pasture-raised pork to families from Manchester to the White Mountains. We want to be your source for nutritious, natural, and delicious meat. Free delivery on orders over $129. Try us - and discover what hundreds of New Hampshire customers already know - that there is such a thing as "better meat."
- Farmer Dan
In the past 12 months we delivered to over 1,100 families in NH
"We love knowing that the meat we are eating is raised locally and has no additives. Keep up the good fight Farmer Dan."
Jim Nelson
Goshen, NH
"These are the best quality meats. Far superior to store bought and tastier too!."
Chrisitne Melkonian
Belmont, NH
"This ground beef is far superior to the ground beef sold in the supermarkets. Home delivery is convenient and the frozen package can go right into the freezer. I have been buying from Heartstone farm for over a year now and I highly recommend it."
Margaret Rudolf
Effingham, NH
"Our Farm is In Maine - but our customers live here"
"Our Farm is In Maine - but our customers live here"
FREE Next day delivery in New Hampshire
We ship your meat to you Monday through Wednesday to New Hampshire. Your meat is flash frozen, packed with care in our environmentally-friendly insulated boxes and delivered next day to you.
FREE DELIVERY TO NEW HAMPSHIRE ON ORDERS OVER $129
cities and towns we deliver to in NEW HAMPSHIRE
Acworth, NH

Alstead, NH

Alton, NH

Amherst, NH

Andover, NH

Antrim, NH

Ashland, NH

Atkinson, NH

Auburn, NH

Barnstead, NH

Barrington, NH

Bartlett, NH

Bath, NH

Bedford, NH

Belmont, NH

Bennington, NH

Berlin, NH

Bethlehem, NH

Bow, NH

Bradford, NH

Bristol, NH

Brookline, NH

Campton, NH

Canaan, NH

Candia, NH

Canterbury, NH

Center Harbor, NH

Charlestown, NH

Chester, NH

Chesterfield, NH

Chichester, NH

Claremont, NH

Colebrook, NH

Concord, NH

Contoocook, NH

Conway, NH

Cornish, NH

Danbury, NH

Danville, NH

Deerfield, NH

Derry, NH

Dover, NH

Dublin, NH

Dunbarton, NH

Durham, NH

East Kingston, NH

Eaton Center, NH

Effingham, NH

Enfield, NH

Epping, NH
Epsom, NH

Errol, NH

Exeter, NH

Farmington, NH

Fitzwilliam, NH

Franconia, NH

Franklin, NH

Freedom, NH

Fremont, NH

Gilford, NH

Gilmanton, NH

Gilsum, NH

Goffstown, NH

Gorham, NH

Goshen, NH

Grafton, NH

Grantham, NH

Greenfield, NH

Greenland, NH

Greenville, NH

Groveton, NH

Hampstead, NH

Hampton Falls, NH

Hampton, NH

Hancock, NH

Hanover, NH

Harrisville, NH

Haverhill, NH

Hebron, NH

Henniker, NH

Hill, NH

Hillsboro, NH

Hinsdale, NH

Holderness, NH

Hollis, NH

Hooksett, NH

Hudson, NH

Jackson, NH

Jaffrey, NH

Jefferson, NH

Keene, NH

Kingston, NH

Laconia, NH

Lancaster, NH

Lebanon, NH

Lempster, NH

Lincoln, NH

Lisbon, NH

Litchfield, NH

Littleton, NH
Londonderry, NH

Loudon, NH

Lyme, NH

Lyndeborough, NH

Madison, NH

Manchester, NH

Marlborough, NH

Marlow, NH

Meredith, NH

Merrimack, NH

Milan, NH

Milford, NH

Milton, NH

Monroe, NH

Mont Vernon, NH

Moultonborough, NH

Nashua, NH

Nelson, NH

New Boston, NH

New Castle, NH

New Durham, NH

New Hampton, NH

New Ipswich, NH

New London, NH

Newbury, NH

Newfields, NH

Newmarket, NH

Newport, NH

Newton, NH

North Conway, NH

North Hampton, NH

Northwood, NH

Nottingham, NH

Orford, NH

Ossipee, NH

Pelham, NH

Peterborough, NH

Piermont, NH

Pittsburg, NH

Pittsfield, NH

Plainfield, NH

Plaistow, NH

Plymouth, NH

Portsmouth, NH

Raymond, NH

Rindge, NH

Rochester, NH

Rollinsford, NH

Rumney, NH

Rye, NH
Rye, NH

Salem, NH

Salisbury, NH

Sanbornton, NH

Sandown, NH

Seabrook, NH

Somersworth, NH

Springfield, NH

Stoddard, NH

Strafford, NH

Stratham, NH

Sullivan, NH

Sunapee, NH

Suncook, NH

Swanzey, NH

Tamworth, NH

Tilton, NH

Troy, NH

Walpole, NH

Warner, NH

Warren, NH

Washington, NH

Waterville Valley, NH

Weare, NH

Wentworth, NH

West Swanzey, NH

Westmoreland, NH

Whitefield, NH

Wilmot, NH

Wilton, NH

Winchester, NH

Windham, NH

Wolfeboro, NH

Woodstock, NH

Woodsville, NH
Abington
Acushnet Center
Adams
Agawam
Amesbury
Amherst Center
Andover
Arlington
Athol
Attleboro
Ayer
Baldwinville
Barnstable Town
Barre
Belchertown
Bellingham
Belmont
Beverly
Bliss Corner
Bondsville
Boston
Bourne
Boxford
Braintree
Brewster
Bridgewater
Brockton
Brookline
Burlington
Buzzards Bay
Cambridge
Chatham
Chelsea
Chicopee
Clinton
Cochituate
Cordaville
Danvers
Dedham
Dennis
Dennis Port
Dover
Duxbury
East Brookfield
East Dennis
East Douglas
East Falmouth
Easthampton
East Harwich
East Pepperell
East Sandwich
Essex
Everett
Fall River
Falmouth
Fiskdale
Fitchburg
Forestdale
Fort Devens
Foxborough
Framingham
Franklin
Gardner
Gloucester
Granby
Great Barrington
Greenfield
Green Harbor-Cedar Crest
Groton
Hanson
Harwich Center
Harwich Port
Hatfield
Haverhill
Hingham
Holbrook
Holland
Holyoke
Hopedale
Hopkinton
Housatonic
Hudson
Hull
Ipswich
Kingston
Lawrence
Lee
Lenox
Leominster
Lexington
Littleton Common
Longmeadow
Lowell
Lunenburg
Lynn
Lynnfield
Malden
Mansfield Center
Marblehead
Marion Center
Marlborough
Marshfield
Marshfield Hills
Mashpee Neck
Mattapoisett Center
Maynard
Medfield
Medford
Melrose
Methuen
Middleborough Center
Milford
Millers Falls
Millis-Clicquot
Milton
Monomoscoy Island
Monson Center
Monument Beach
Nahant
Nantucket
Needham
New Bedford
Newburyport
New Seabury
Newton
North Adams
North Amherst
Northampton
North Attleborough Center
Northborough
North Brookfield
North Eastham
North Falmouth
Northfield
North Lakeville
North Pembroke
North Plymouth
North Scituate
North Seekonk
Northwest Harwich
North Westport
Norton Center
Norwood
Ocean Bluff-Brant Rock
Ocean Grove
Onset
Orange
Orleans
Oxford


Palmer
Peabody
Pepperell
Pinehurst
Pittsfield
Plymouth
Pocasset
Popponesset
Popponesset Island
Provincetown
Quincy
Randolph
Raynham Center
Reading
Revere
Rockport
Rowley
Rutland
Sagamore
Salem
Salisbury
Sandwich
Saugus
Scituate
Seabrook
Seconsett Island
Sharon
Shelburne Falls
Shirley
Smith Mills
Somerset
Somerville
South Amherst
South Ashburnham
Southbridge
South Deerfield
South Dennis
South Duxbury
South Lancaster
South Yarmouth
Spencer
Springfield
Stoneham
Sturbridge
Swampscott
Taunton
Teaticket
Three Rivers
Topsfield
Townsend


Turners Falls
Upton-West Upton
Vineyard Haven
Wakefield
Walpole
Waltham
Ware
Wareham Center
Warren
Watertown
Webster
Wellesley
Westborough
West Brookfield
West Chatham
West Concord
West Dennis
West Falmouth
Westfield
West Springfield
West Wareham
West Yarmouth
Weweantic
Weymouth
White Island Shores
Whitinsville
Wilbraham
Williamstown
Wilmington
Winchendon
Winchester
Winthrop
Woburn
Woods Hole
Worcester
Yarmouth Port