comparison: Heartstone Farm vs Butcher Box
What's the difference between Butcher Box and Heartstone Farm meat?
You decide: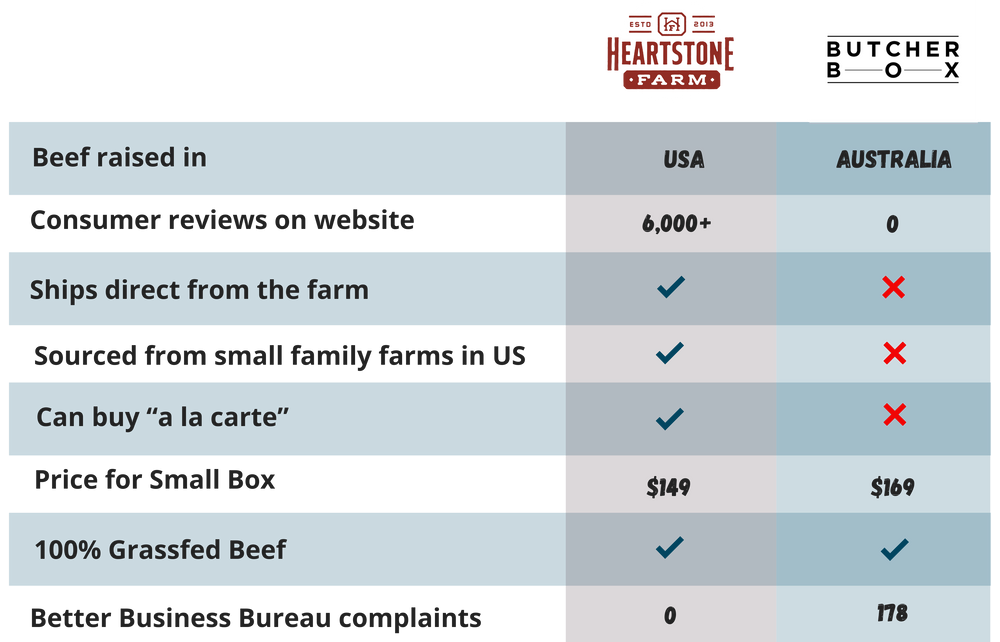 "I had tried Butcherbox and was disappointed with the product. Heartstone Farm seemed different. So I gave it a try, and I can say the meat is of great quality. I was notified of the delivery and it was delivered on time."
- Mary Malone, New Hampshire
"We've tried Cowshare and ButcherBox in the past, and while both are good, this meat is definitely more flavorful. It's also better packaged (no leaking as everything defrosts, which has been a constant issue with ButcherBox) and comes at a more competitive price."
- Miriam Fisher, New York