100% GRASSFED AND GRASS-FINISHED

ALL NATURAL - NO ANTIBIOTICS

PASTURE-RAISED WITH LOVE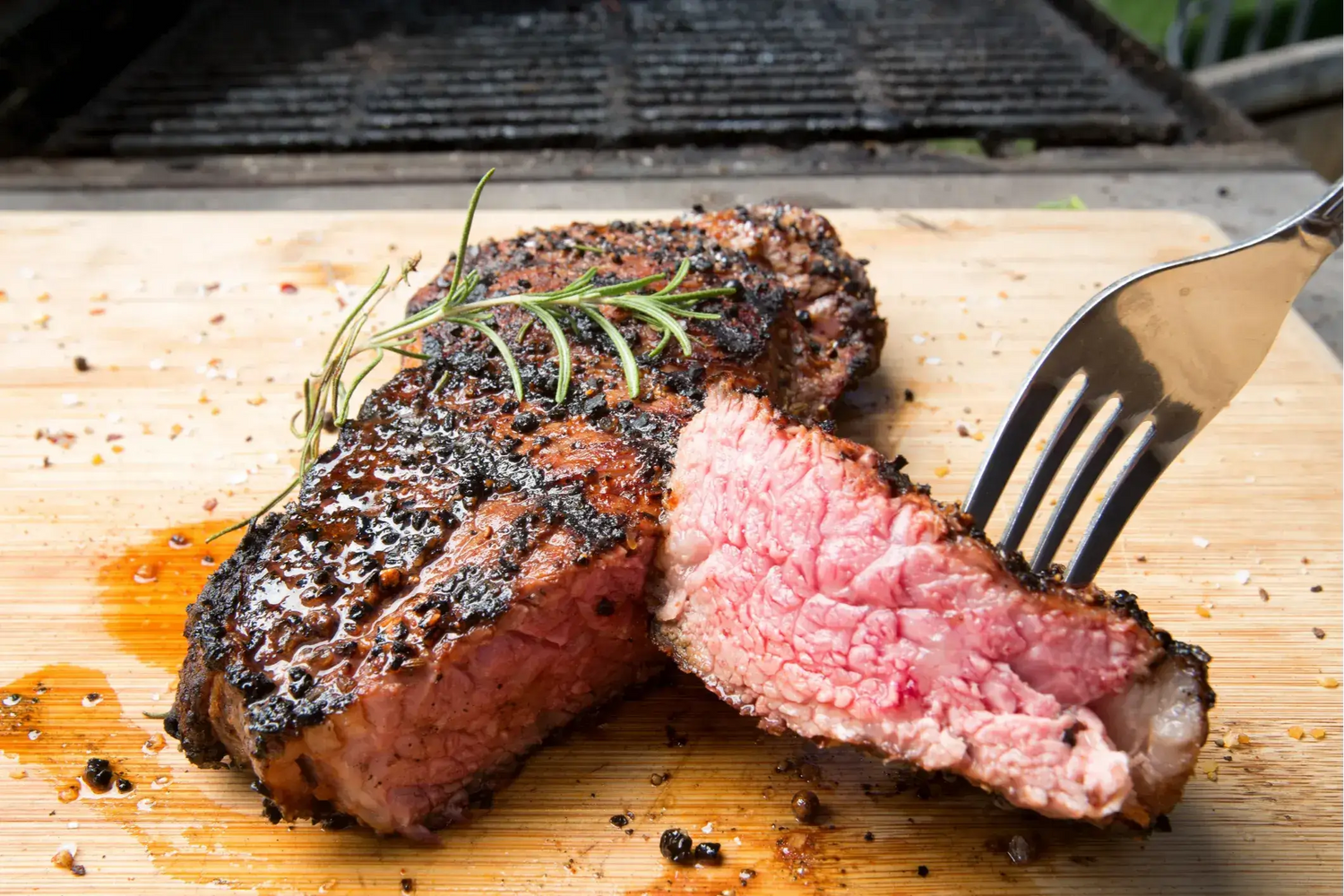 From our farm to your freezer
Say goodbye to grocery store, factory-farm beef. Buying a 1/4 or 1/2 cow from Heartstone Farm means buying steaks, roasts and burger that are healthy, sustainable, and delicious. SEE WHAT'S INCLUDED
Button label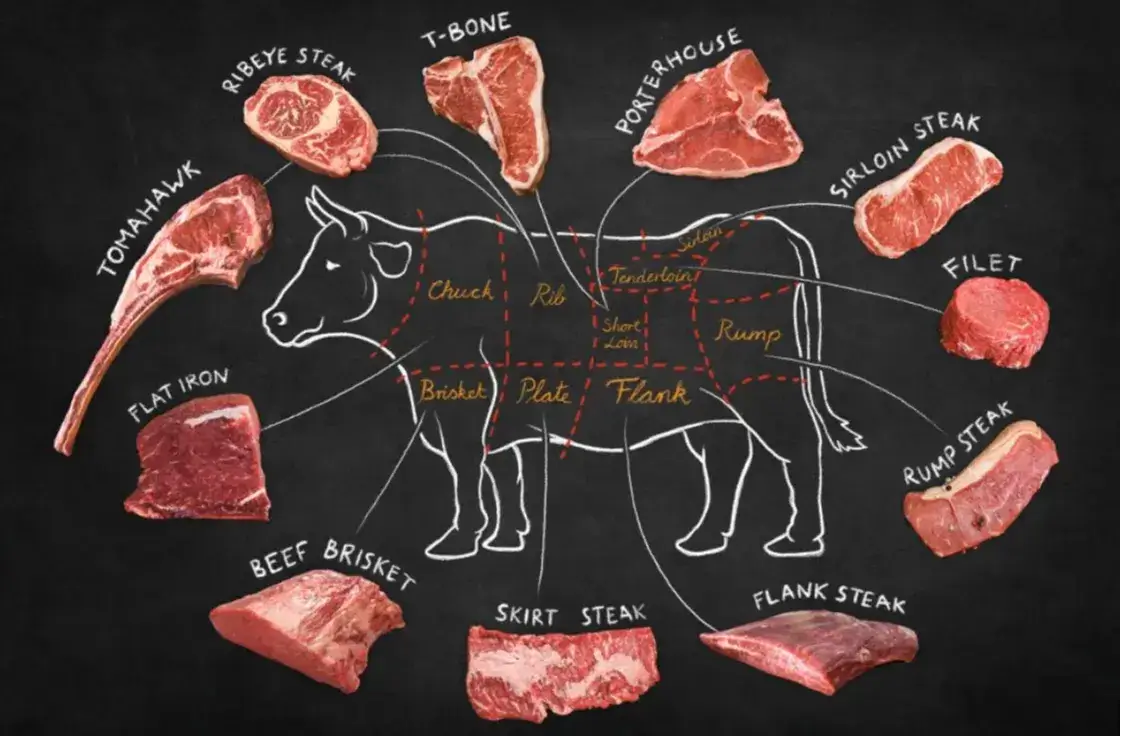 save over $200
Stop paying full price - lock in savings in two ways. You save an average of 25% off the price of buying individual cuts ($200+). But you also lock in today's prices and hedge against the ever-rising cost of beef.
Button label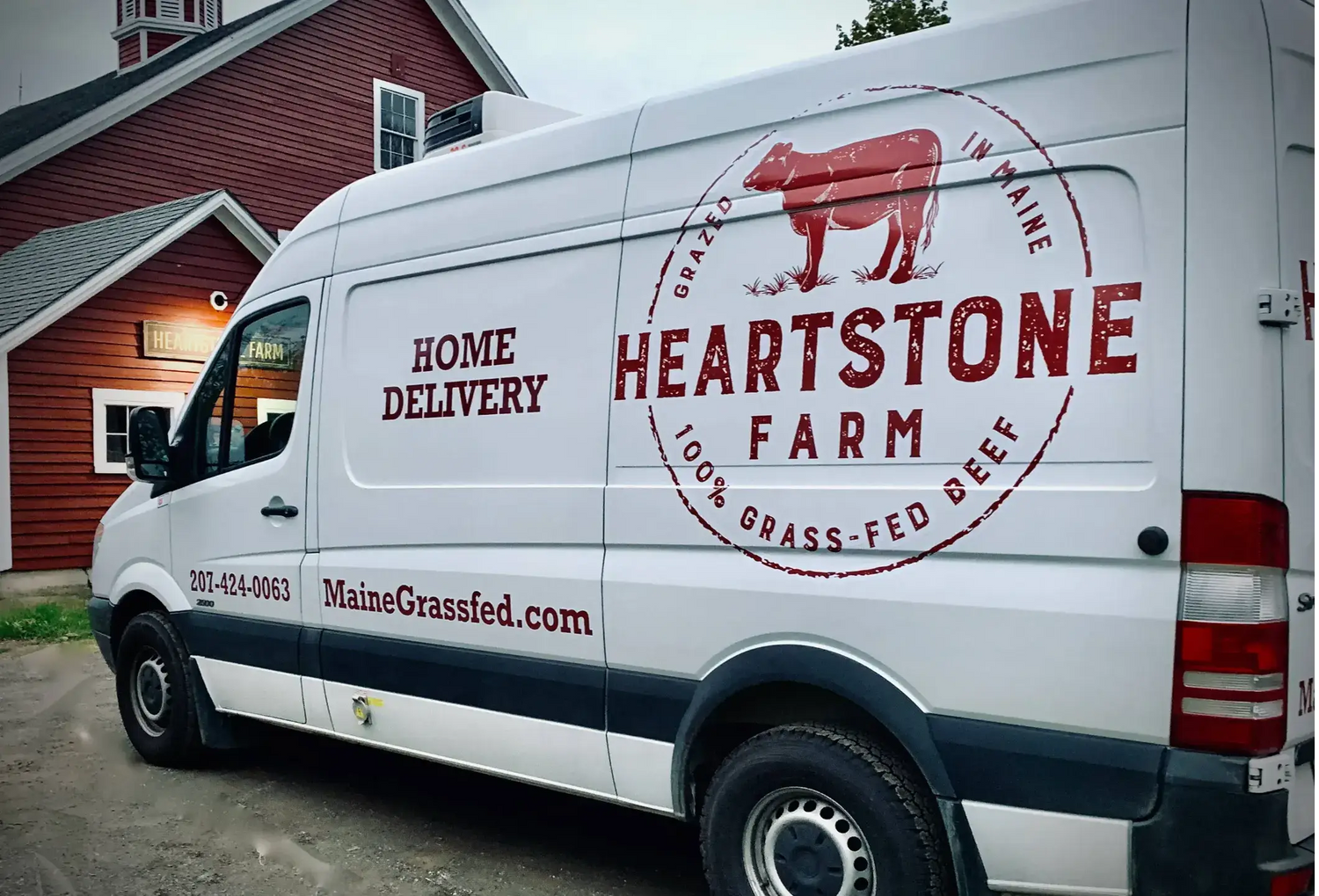 Convenient
We deliver your Beef Share right to your front door (in Massachusetts, Maine, and New Hampshire). Your beef cuts are conveniently packaged - so you don't have to thaw more than you need. And because every cut is flash frozen at the peak of flavor and packed in air-tight cryovac, your beef is guaranteed fresh for 12 months.
ORDER YOUR SHARE
TRUE FARM TO TABLE
Buy direct from the farmer - we are dedicated to raising the healthiest, best-tasting beef

From Cape Cod to Houlton, Maine, we deliver your share to your home in our freezer van
100% GRASSFED AND GRASS-FINISHED
ALL NATURAL - NO ANTIBIOTICS
IT'S EASY TO ORDER
CHOOSE YOUR SIZE

What size is right for your family? A 1/4 share has 170 servings (double for a Side).

CHOOSE YOUR DELIVERY DATE

What month would you like delivery?

CHOOSE YOUR OPTIONS

Before your delivery, we'll go over your meat options with you.
have a question? call us
We are always happy to answer your questions or take your order (207)897-1780 M-F 9-2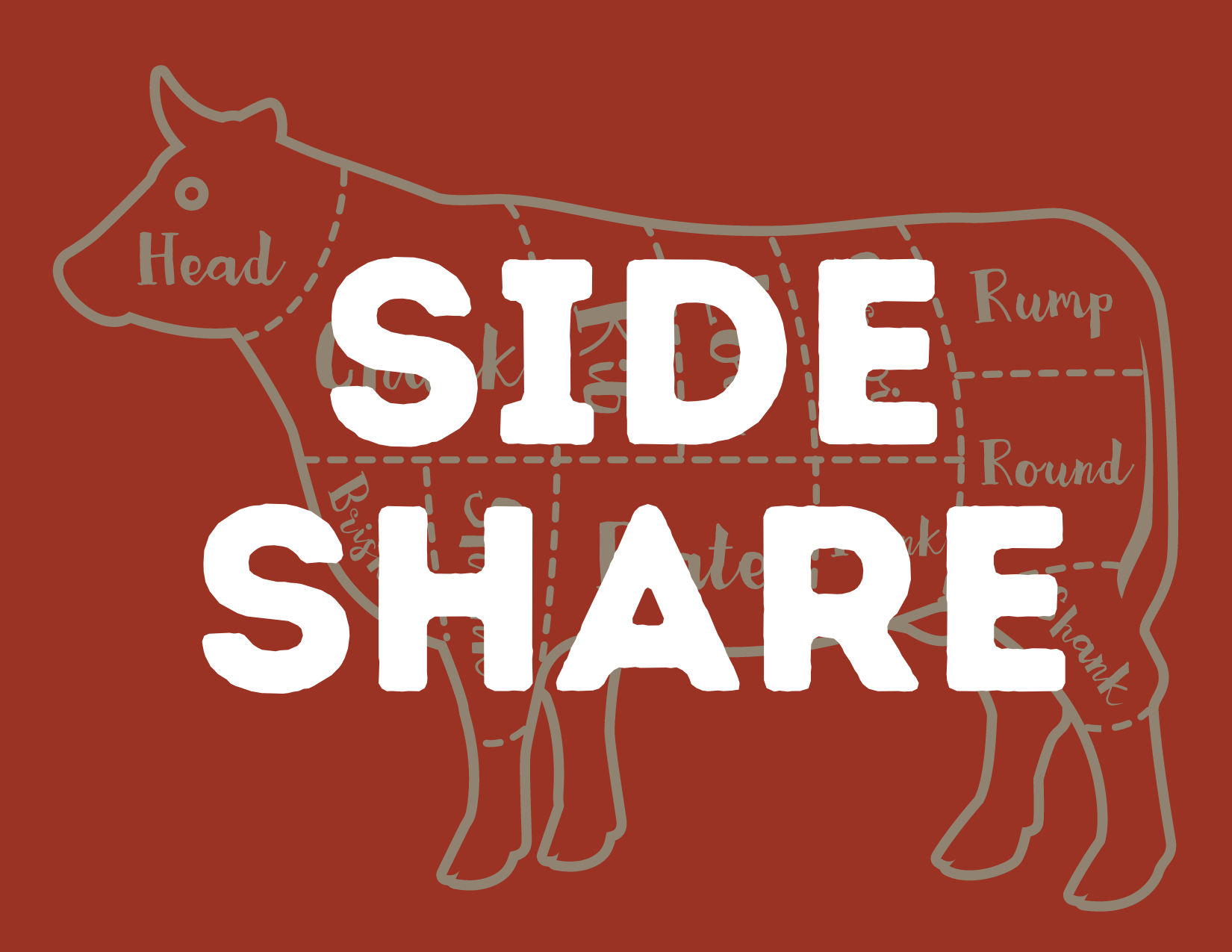 ORDER YOUR BEEF SHARE TODAY
CHOOSE YOUR DELIVERY MONTH AND SHARE SIZE
Regular price
$1,349.00
Sale price
$1,149.00
Unit price
per
SALE
Sold out
Delivery of $49 added at checkout. Savings compared to the cost of individual cuts
Before delivery, we will contact you to go over your cut preferences and delivery scheduling
To Pay in 4 Installments: CLICK HERE
PREFER TO ORDER BY PHONE OR HAVE A QUESTION? CALL US AT (207)897-1780 M-F 9-2
View full details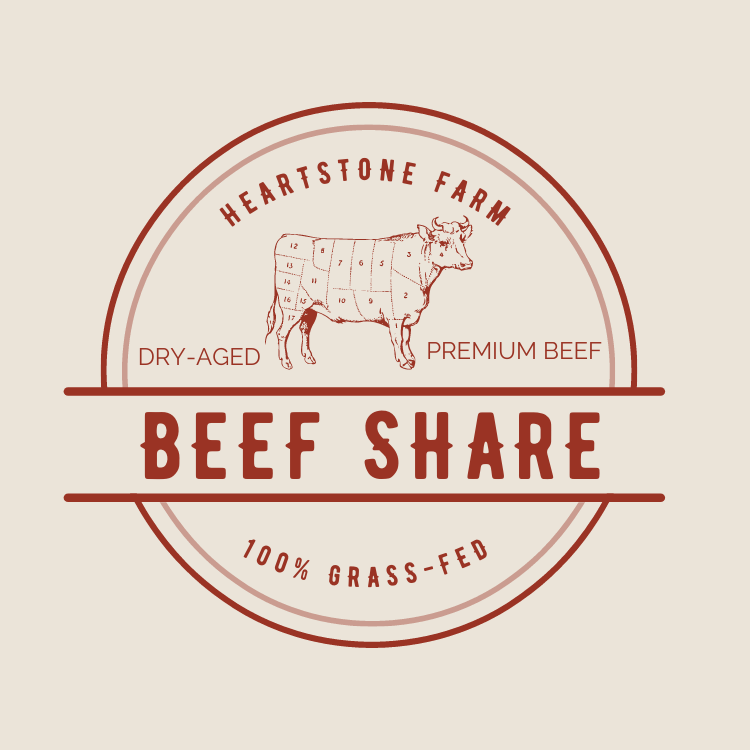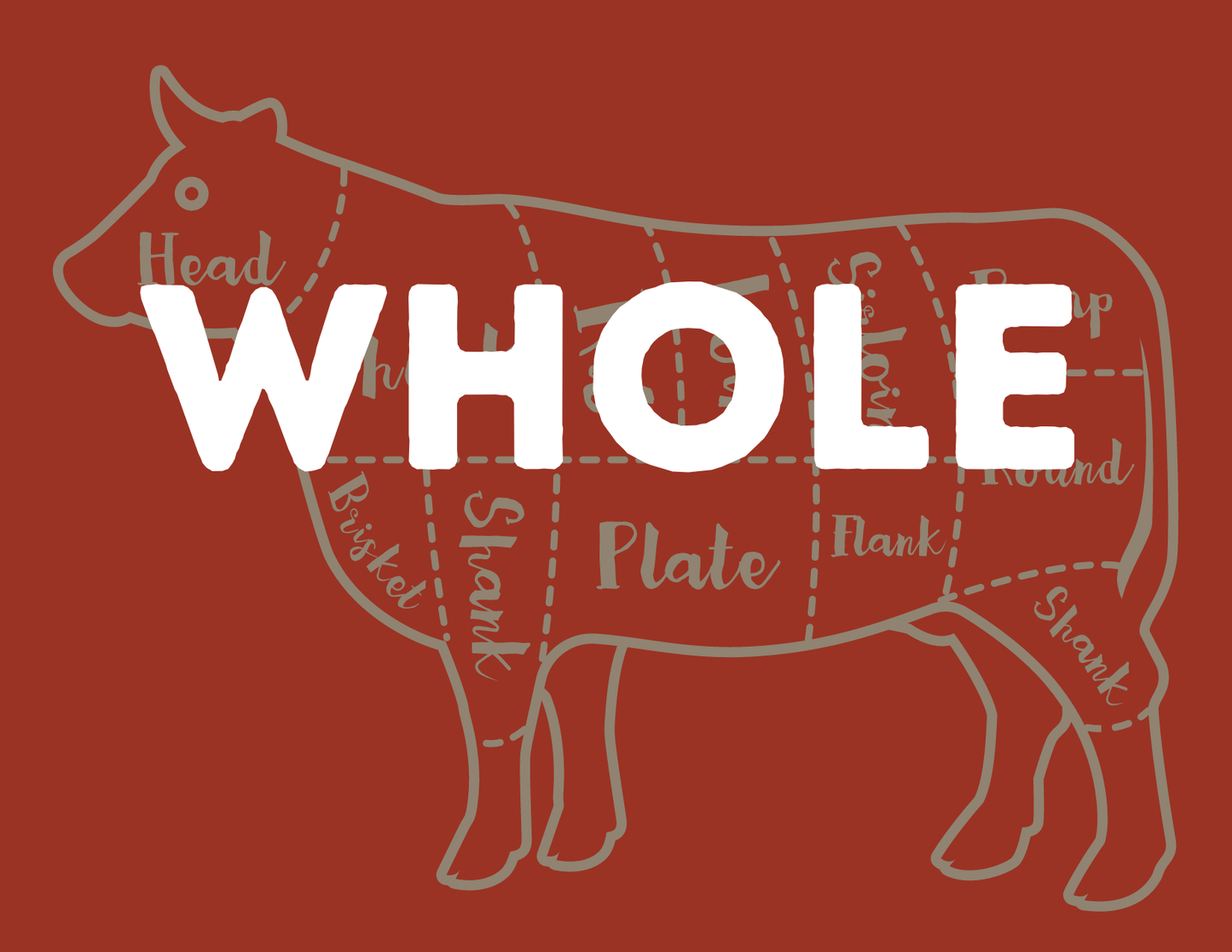 DELIVERED TO YOU $49

Do you live in Maine, New Hampshire or Greater Boston? If you do we deliver your Share right to your house in our freezer van - for just $49. We schedule our delivery so it's convenient for you - and your beef will be frozen solid.Delivery outside of Maine, NH, and Massachusetts is available for $129 via UPS.

NEW! PAY IN 4 INSTALLMENTS

Heartstone Farm now offers our Share customers the ability to divide their Share purchase into 4 no-interest payments. To set up an Installment Plan: CLICK HERE

FLASH FROZEN GUARANTEED FRESH FOR 12 MONTHS

Heartstone Farm beef is flash frozen as soon as it is processed. And it's packaged in vacuum-sealed Cryovac - to stay fresh in your freezer for up to 12 months.

SAVE UP TO 25%

When you buy a Beef Share - you save up to 25% off the price you would pay for individual cuts.
FAQ
HOW BIG A FREEZER WILL I NEED?

We recommend approximately 4.5 cubic feet for a Quarter Share. And double that for a Side. Either a chest freezer or an upright freezer will work, though an upright makes for easier organization and access. If your freezer is going to be in a cold space like a garage make sure you look for freezers that are labeled as "garage ready."
HOW LONG WILL THE BEEF LAST IN MY FREEZER?

Your meat will be good for up to 12 months in your freezer without any safety or quality issues - so long as your freezer is only opened occasionally. For instance if you used your refrigerator freezer and opened it a few times a day the "shelf life" could be reduced.
CAN I CHANGE WHAT COMES IN MY SHARE?

We try to accommodate customer's special requests as best we can. We can almost always substitute additional ground beef for cuts or roasts that you won't use.
ARE YOU ORGANIC?

Everything we do on the farm is consistent with organic standards and practices, however we are not "certified" organic. This is a choice we've made due to the costs of getting certified. Our practices include no antibiotics, no chemical fertilizers, and, of course, no feed except for grass.
HOW CAN I ADD CHICKEN TO MY DELIVERY?

We can deliver Tide Mill Organic Farm chicken with your Share order. About 2 weeks before delivery you'll receive an email inviting you to add chicken to your Share delivery - at a 10% discount off our website prices.
WHAT IF I AM NOT HOME WHEN YOU DELIVER?

We will work with you to select a delivery date where you will be around. You do not need to be home for delivery - your Share will be fine for a few hours. But it should be put in your freezer as soon as possible. We do not leave your Share without receiving a confirmation from you that you will be home that day.
CAN I SPLIT MY SHARE WITH A FRIEND OR RELATIVE?

Absolutely, and many or our customers do just that. We can even divide up the Share so you don't have to. If we deliver the Share to two different addresses there is an additional delivery fee ($49).
I HAVE A QUESTION NOT LISTED HERE - CAN I CALL YOU?

Of course! We like nothing better than chatting with customers and prospective customers! Call us at (207)424-0063 or email farmerdan@heartstonefarm.me.
HOW LEAN IS YOUR GROUND BEEF?

Our ground beef is 85/15 - and it is delicious.
CAN I GET SOUP BONES WITH MY SHARE?

We can include up to 6 pounds of our marrow bones with your Share delivery at no additional charge. Put a note in the "Additional Instructions" box at checkout or send us an email after you place your order.
DO YOU SHIP SHARES OUTSIDE OF MAINE, NH AND MASS.?

We can (and do) ship Shares via UPS to customers who live in areas where we do not hand deliver. Your share will be packed in insulated packaging with ice to ensure it arrives at your home in excellent condition. Typically with a Quarter Share we will use 3 boxes with a total weight well over 100 lbs. The charge for this shipping is $129.We insure your shipment in the event of shipping issues.
CAN I PICK UP MY SHARE AND SAVE ON SHIPPING?

You sure can - and many of our customers do that. You can pick it up at the farm in Charleston or at our store in Dover-Foxcroft. If you are planning to pick up your Share, please indicate that in the note at checkout, or email us. We will issue you a refund for the shipping/delivery charge.
MEET SOME OF OUR HEARTSTONE FARM SHARE CUSTOMERS