"Family and company alike love this stir fry. I serve it with jasmine rice." - Denise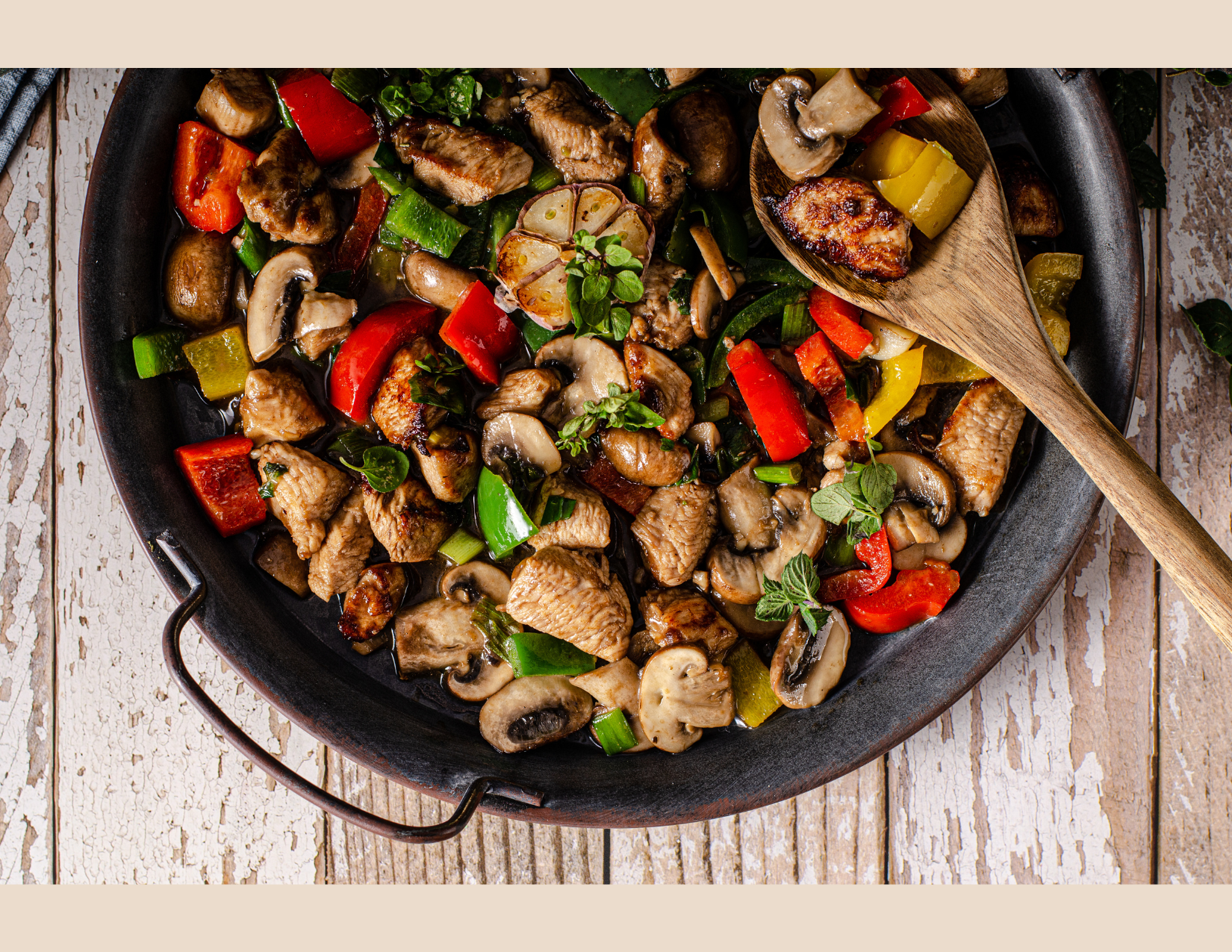 Ingredients
1 red bell pepper
1 green bell pepper
1 white onion
garlic
ginger
1 8 oz can water chestnuts
Cornstarch
Black pepper coarse
Sugar
Salt
Soy sauce
Dry sherry
Avocado Oil or Oil of your choice
Directions
In a bowl, mix marinade ingredients - 2 tbsp cornstarch, 2 tbsp dry sherry and 2 tbsp soy sauce
Cut chicken into small pieces and add to bowl with marinade. Set aside.
Cut bell peppers and onions into strips. Mince 2 garlic cloves and 3 tbsp fresh ginger. Add ingredients to a large pan over medium heat with 3 tbsp avocado oil. Cook slightly until ingredients have a little snap.
In a bowl, make sauce with 1/2 cup water, 1 tbsp corn starch, 2 tsp black pepper, 2 tbsp sugar, 1/4 cup soy sauce, 3 tbsp dry sherry and 1/2 tbsp salt. Set aside.
Heat nonstick pan to medium heat. Add marinaded chicken to pan. Cook till almost done. Add Stir Fry Mix and Sauce to same pan. Finish cooking through and add drained water chestnuts to pan. Shut heat off and let stand for few minutes to let the sauce thicken.